Newsletter
Here is your Summer 2023 Newsletter NOTE: We are looking for a newsletter editor for 2024 to pull the articles, trip reports and photos into a quarterly publication. Any questions, contact Kendra Schieber, editor, delvalfernsoc@gmail.com
Past Events - Information Table at the HPS Fall Gardeners' Market
DVF&WS Rick Reynolds and Janet Whitefield had many interested visitors at our table, which was next to the Information table for the Master Gardener Volunteer Program. Many people (about 8-10) gave us dues including several Master Gardeners.
PHS 2024 Philadelphia Flower Show
We received our invitation to exhibit at the 2024 Philadelphia Flower Show.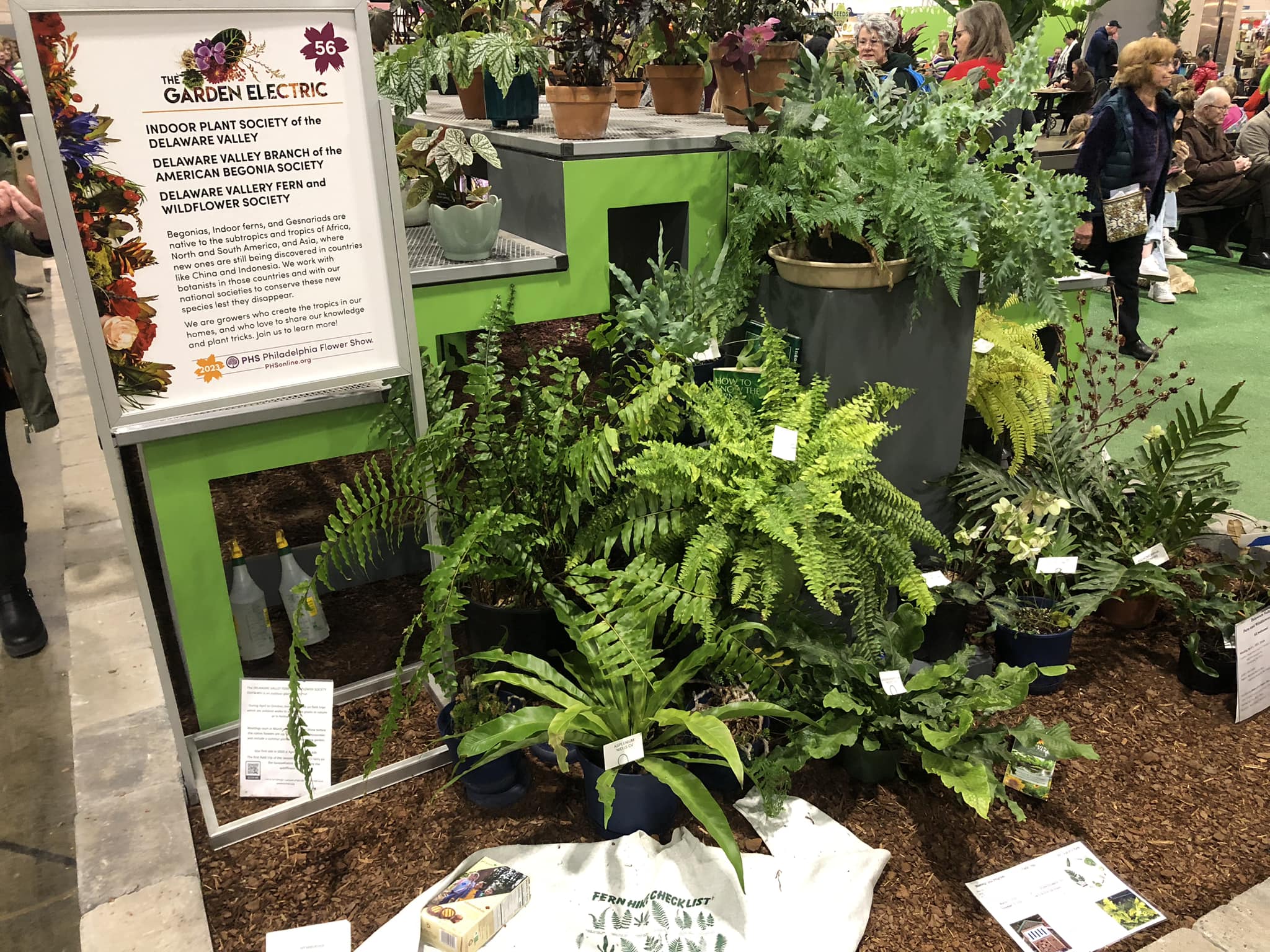 Membership
All are welcome with an interest in outdoor walks and field trips to see native plants in the ground. Dues are $10 a year or $14 for a couple in one household. Click on Membership on the left to see categories of membership.
We hold three business meetings in November, March and at a summer picnic. From April to October we take walks, aka field trips, to explore natural areas and gardens displaying native plants and ferns. We educate others from an exhibit at the Philadelphia Flower Show. A speaker on ferns is available for lectures to other societies.
About Us: Mission
The Delaware Valley Fern & Wildflower Society is a plant society formed in 1975 to explore ferns in nature. We welcomes all people with an interest in walking to discover native ferns, native wildflowers, and native plants where they grow, and sharing the experience with other plant lovers. From April to October, members meet on field trips and short walks to appreciate plants in nature or in gardens. JOIN US!